We Provide Tile & Stone Installation Services
TOTALLY AFFORADBLE AND EFFICIENT
Most Trusted Tile Contractor in Jackson, CA -John Durante
To set new standards of ethics and excellence in delivering to our customers superior quality and value-for-money residential and commercial spaces by employing a team of highly motivated and focused professionals.
For over 30 years John Durante, owner of Accents in Tile and Stone, has used his expertise in custom tile installations and remodels. At Accents in Tile and Stone, our team of seasoned technicians specialize in Tile, Glass Block, Mexican Pavers, Porcelain, Marble, Heated Flooring, Granite Slab Fabrication and Installation, Tile and Stone Restoration and more. 
Custom work is John's forte and passion, and because of that you are ensured we will meet your needs and exceed your expectations.
The big box stores may seem appealing but they won't give you the personalized attention, detailed work and guaranteed craftsmanship you can get at Accents in Tile and Stone.
For over 30 years we've helped countless home and business owners upgrade and remodel their properties, using top quality materials and expert skill. We'll listen to your need, offer affordable options and ensure the work is done right – the first time.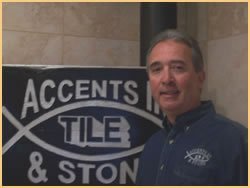 From exhaust fan assessment to reviewing attic space and cleaning refrigerator coils to give you a safe life.
If you are in emergency situation, please do not worry. We provide 24/7 service. Whenever you call, we service you.
We do more than a renovation service- we check for glitches that need attention to keep you safe and save your money.
We work with a large range of materials from marble, stone, ceramic, mosaic and porcelain. We can customize any surface and John has a gift for design work that will fit your needs. 
We are always happy to answer your questions and will work with you to help keep within your budget.
We pride ourselves on accurate estimates, prompt work and an eye for detail. 
Call us now to begin the process!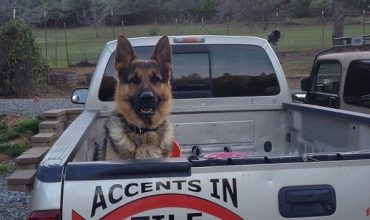 When you call Accents in Tile and Stone you can expect quality craftsmanship, clear communication and reliable expertise. We understand that customer service comes part and parcel with the services we provide – so we're always happy to make alterations or suggest options when you need them. Don't suffer through an extended "do-it-yourself" project. 
Don't work with amateurs! 
We are willing to give our ultimate protection to your projects.
Call the professionals at Accents in Tile and Stone today! – (209) 822-6600
City We Cover With Our Service